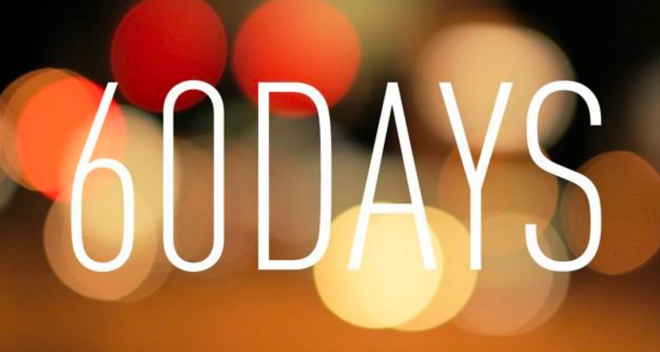 Aug 11, 2017
How it started
I recently had this idea to find the most efficient and realistic way to positively change how I look and feel physically. Losing weight seems to be one of the most complicated endeavors people find themselves trying – and often failing – to do. It's easy to put on additional body fat, so why is it such a mystery science to lose it? Besides getting back into a shape that is not predominantly round, I also want more energy and deal with a lower back issue that I've had for over 17 years. 60 days is definitely not enough time to fix everything, but sufficient to really measure and find a pathway that is easy to navigate.
and replicable for anyone else to follow.
Office ninja vs. fitness athlete
With a fitness background, I have a good understanding of what is needed to achieve my goals; I realize that my base may be better than the everyday office ninja, so I am looking for a volunteer to follow me on this two month experiment and share the results with us. As a gesture of good sport I took it upon myself to eat as much junk food and not exercise more than needed to reach a record high of 98kg and feeling very uncomfortable. It was fun to be honest, but I'm ready to start attacking the love handles and happy smiles that have grown on the side of my back. Not to mention my kids are convinced they are getting a sibling and have been rubbing my belly in anticipation!
Consistency: recovery and supplementation
My hectic lifestyle now makes it hard to still find the gumption to kill myself with training after work AND go home with enough energy to entertain my kids after. Spiraling into excuses to not train became the norm and my motivation mimicked that of our dog lying in front of the door with no intention of letting you in or out the house.
Recovery from a consistent program will be key; Finding the correct supplementation will be a huge factor in getting any sort of result.
Calories
Nutrition is going to be a fun one – there are so many different principles, most of which I've found hard to stick with as they are just unrealistic. For that reason, I will experiment along the way, but do my best to stick to 14000 calories per week (=2,000 per day) and see how I get along with that.
My methodology
The program I have designed for the challenge will have 3 compulsory days of running and 2 days of weight training. There are optional workouts , but it really depend on how I feel as I go along. The entire program will be posted with comments on how I'm getting along in terms of energy and recovery.
In sum, I will follow a healthy eating, consistent training, correctly supplemented 60 days all the while sharing tips and experiences along the way in a vlog and blog format to see how we can find a real way for real people to get the body and performance they would like.
Follow me on this experiment and feel free to take part in any which way you like.