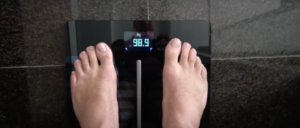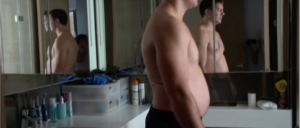 The 13th of October saw the end of my 60 day challenge but not the end of my learning. I set out to see "how much change can you really make in 60 days? (remember it was not a weight-loss exercise), and over the challenge I learnt a lot when it comes to how to get yourself into much healthier state physically, and also the importance of the mental side of challenges like these, and the support needed from those around you. This final blog will be my attempt to jot down a few of my thoughts and hopefully those who need it to challenge themselves to something. It would take a long time to write out everything I have learnt so I will try highlight just a few ideas and leave you to find more on your own.
Training
It was important coming into the challenge that I had a plan for my training, even though there were times that I was not able to follow the plan exactly, it still gave me a direction of what I needed to aim for. That said, a plan is only a guide and making adjustments along the way is inevitable — this is where you would need a good trainer to adapt and flow with your needs. A cookie cutter program will not suit everyone; as you know, we're all unique with our own problems, like snowflakes haha. I wanted to choose things that I was really bad at; running was one of them. Unfortunately most of you will still out run me, but my phobia of running is gone. This meant a lot to me — knowing that I have the ability to do something I couldn't before is very rewarding.
Nutrition
This part was the most fun — learning little tricks about myself and nutrition made this challenge invaluable. Along the way I also grew a new appreciation for food, knowing that I only have a limited amount really forced me to slow down and enjoy every bite, plus you start to avoid wasting calories through habitual eating or emotional eating. Don't get me wrong, there were days where I wavered but I didn't let this derail me completely and kept reminding myself of my end goal.
Nutrition (much like training) needs individualisation, the mechanics of the diet are pretty much standard but you would most likely not enjoy all the food that I like. For this reason you need to find your own routine, choose which foods work best for you, get your macro ratios correct and be prepared to change if you are not seeing the results you are after.
Supplements
I truly believe this was a key contributor in the 60 days: having the ability to recover and the energy to train hard can be easily limited. If my body started lacking certain nutrients then I would have certainly started to burn out or crash in certain areas. Peace of mind that my body is getting all that it needs allowed me to push a little harder without the concern that I might do more harm than good.
The two visits, consultations and discussions with Dr. P in Bangkok were critical to understand and select the right supplement regime. Improving and securing the energy balance, recovery and alertness as well as mitigating pain and exhaustion, both physical and mental, made a true difference. And of course consistency of intake, as not all supplements have the same time to show results. I have seen and tested many different supplements in my life, and I can say that investing in the right superior quality and focusing on few natural supporting ones in a meaningful regime paid out.